Media
We love seeing all your content from the shortest and steepest railroad in the world! Make sure to tag us or send your pictures, videos & blogposts to be featured on this page.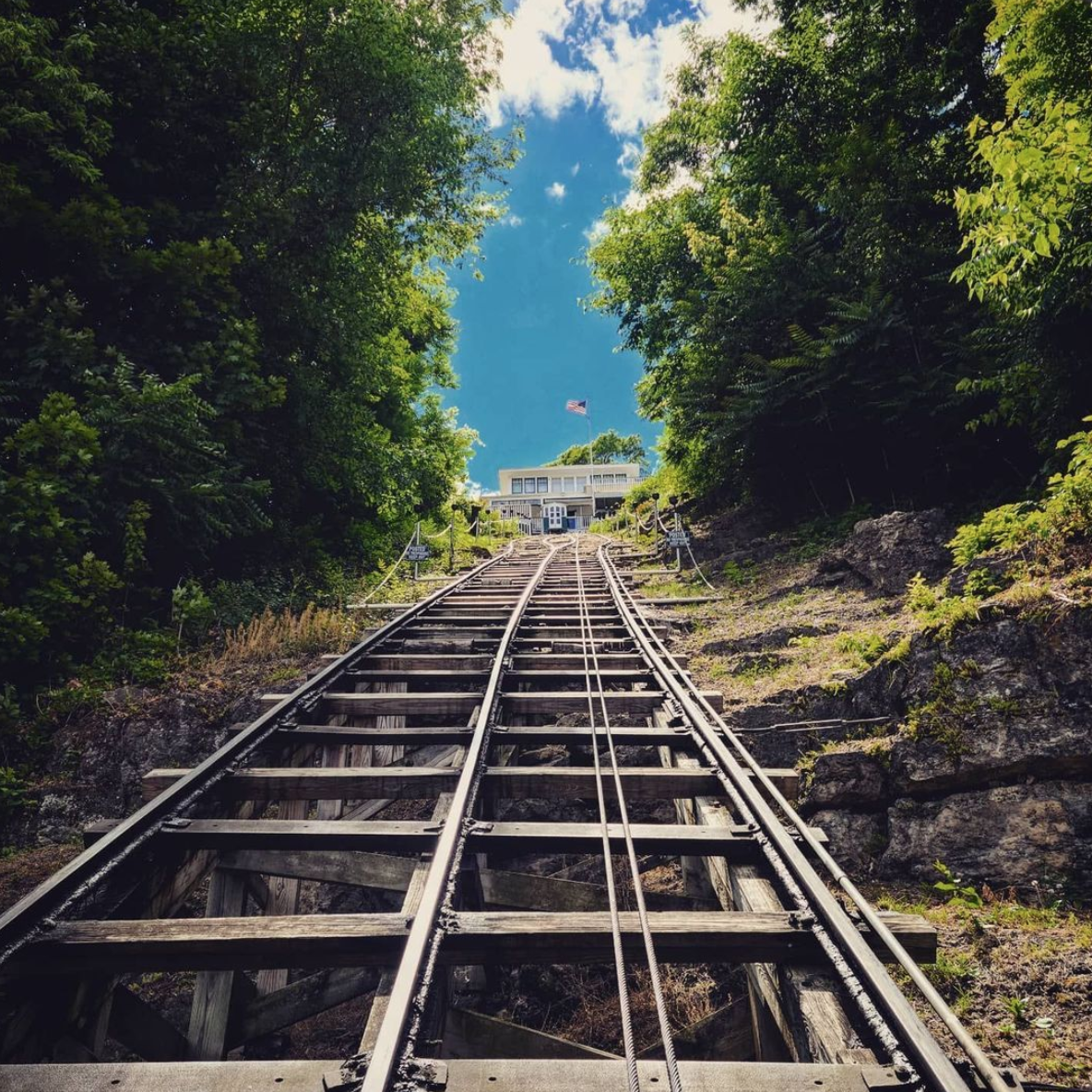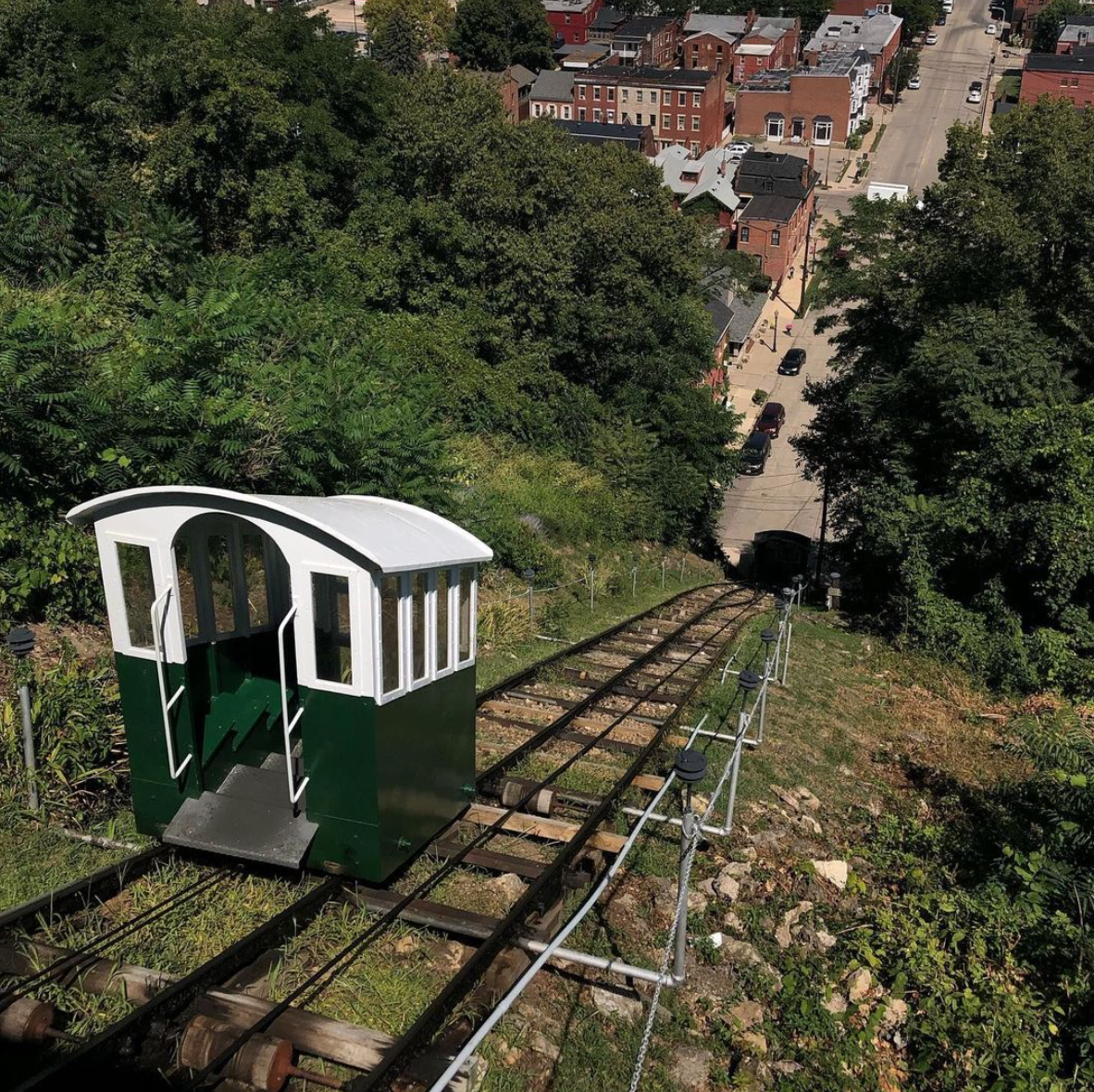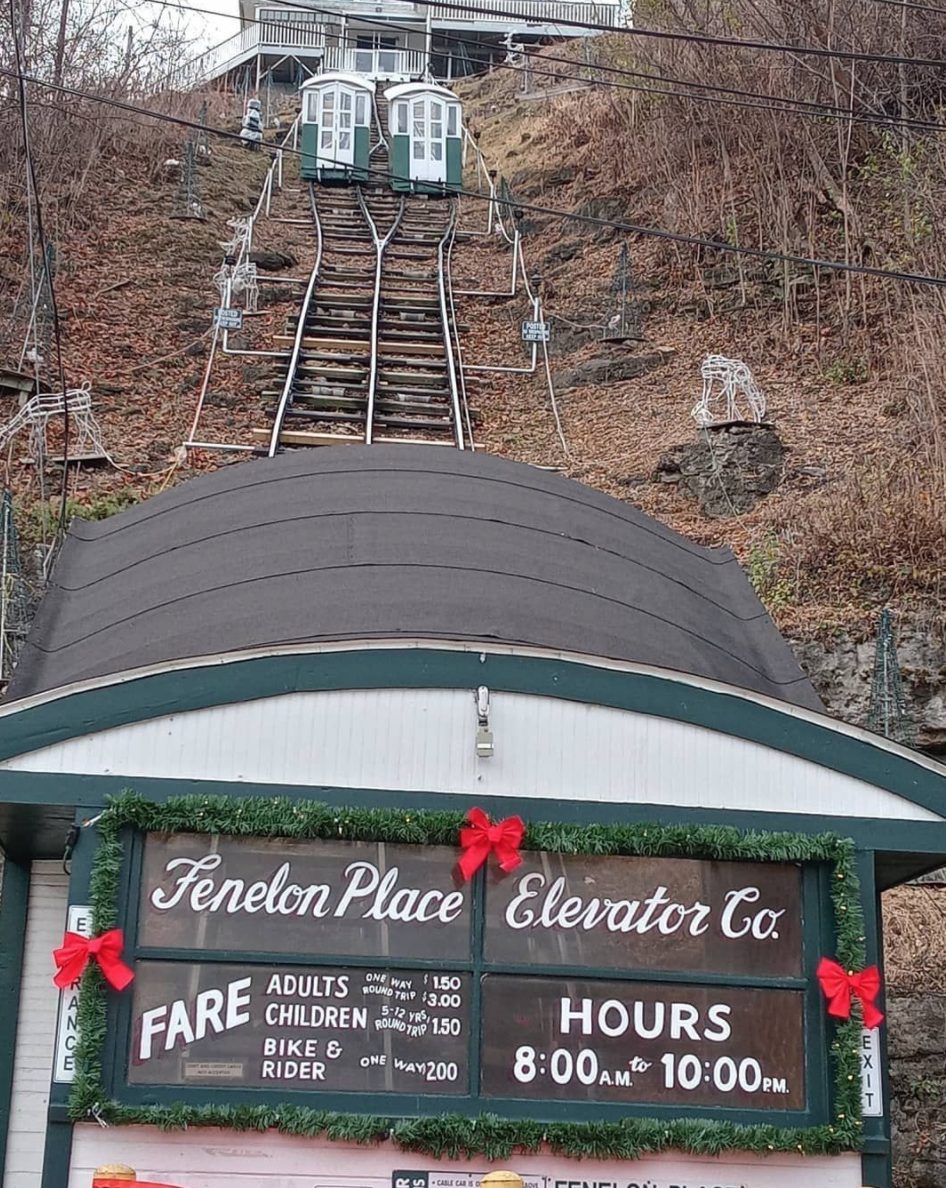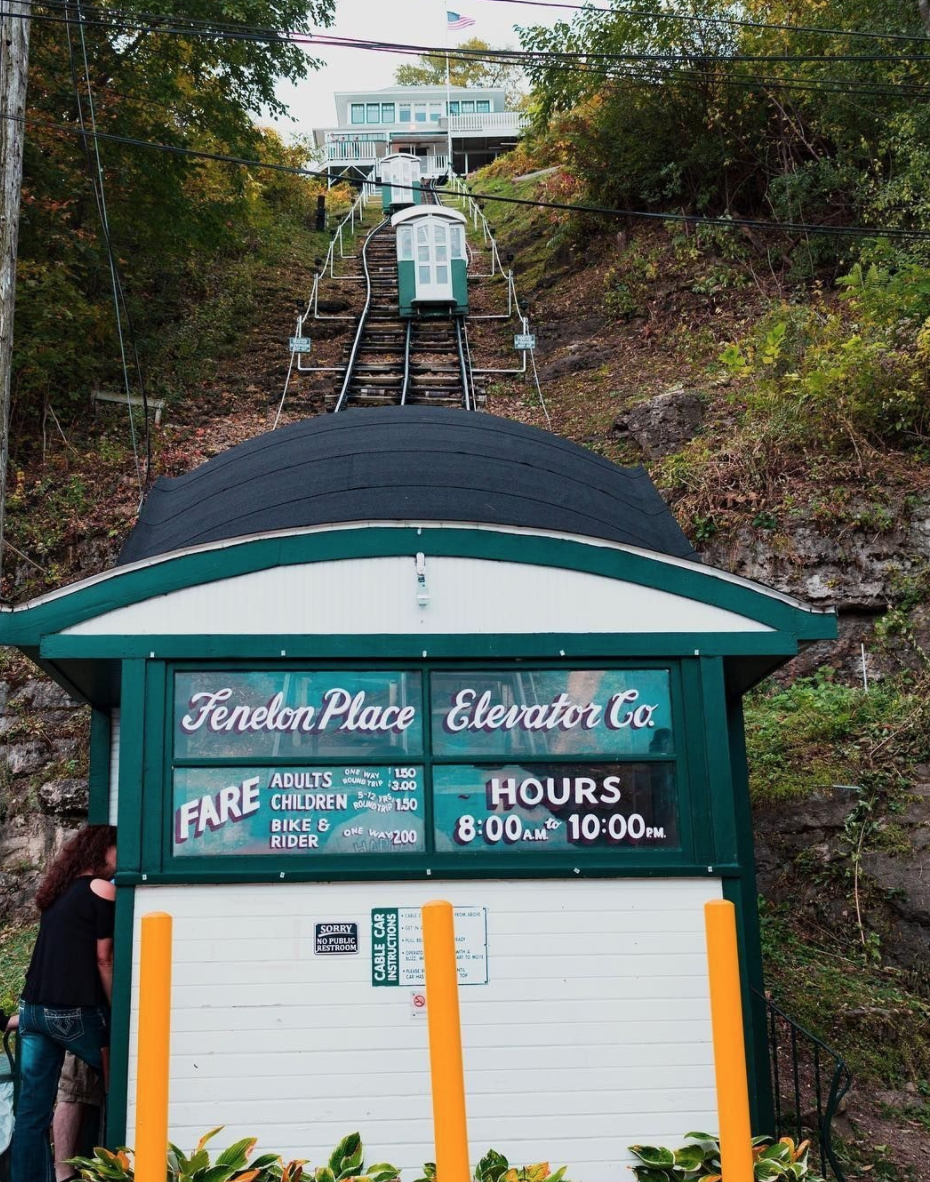 "9 Best Things To Do In Historic Dubuque, Iowa"
"From cable cars to bike trails, Dubuque has plenty to explore along the Mississippi River"
– Milwaukee Journal Sentinel
"OUR TOWN: Dubuque's 4th Street Elevator offers breathtaking sights, easy ride up or down a steep hill"
"Visiting The Fenelon Place Elevator in Dubuque, Iowa: Everything You Need To Know!"
"Riding the Fenelon Place Elevator is a 'blast'"